For many owners, a motorhome or caravan is like having a second home (but on wheels), and a lot of time is spent creating a comfortable interior environment with functionality that matches your comfort of home. Whether it be simply adding a new large fridge, installing wifi routers, or adding solar panels, the changes don't have to be overly expensive… but they do need to be top quality!
Here at the KEA Motorhomes, we have a dedicated service centre that you can talk to, and help decide how you would like to enhance your RV. And it doesn't have to be an RV you have purchased from us – we have the team to work their magic on any campervan or caravan.
The areas we specialise in are:
• Upholstery
• Curtains and Blinds
• Window Tints
• Bed conversions
• Wifi Routers
• Bike Racks
• Kitchen enhancements
• Fridge Installations
• Diesel Heater installations
• Awnings
• External BBQs and Kitchens
• Solar Panels
• Insurance Repairs
New! Working from Anywhere Package
If you really want your motorhome fit for work purposes as well as your leisure time, let us guide you through what has worked for many others. Our expert team has considered all the essentials for your mobile office:
Heavy-duty USB-C socket for multiple tech appliances
RV Wi-Fi router
Adjustable directional lighting
Lumbar support for ergonomic seat comfort
Larger tables (if required)
Additional items: wireless phone charger, wireless mouse and keyboard can be sourced if required.
Call us today on (03) 8398 8848 for the customization of your mobile office!
Our Top Must-Have Accessories and Add-ons for Your Motorhome
Let's get into the fun part of owning a motorhome or campervan: adding those extra items that take things to the next level. We like to call them creature comforts and they can make a substantial difference to how enjoyable your motorhome can be.
There are plenty of great resources online like Pinterest, where you can find hundreds of ideas about how to decorate a motorhome, ranging from elaborate gypsy-inspired looks to sharp, clean and minimal. We've listed our top five motorhome fit-outs that will definitely give you bang for your buck and make your motorhome journey all the better.
We will do this work on our site, in the very same location where we design and build KEA RVs from scratch and refurbish them for sale.
You are welcome to book a tour of the factory anytime and meet the guys who will be working on your vehicle.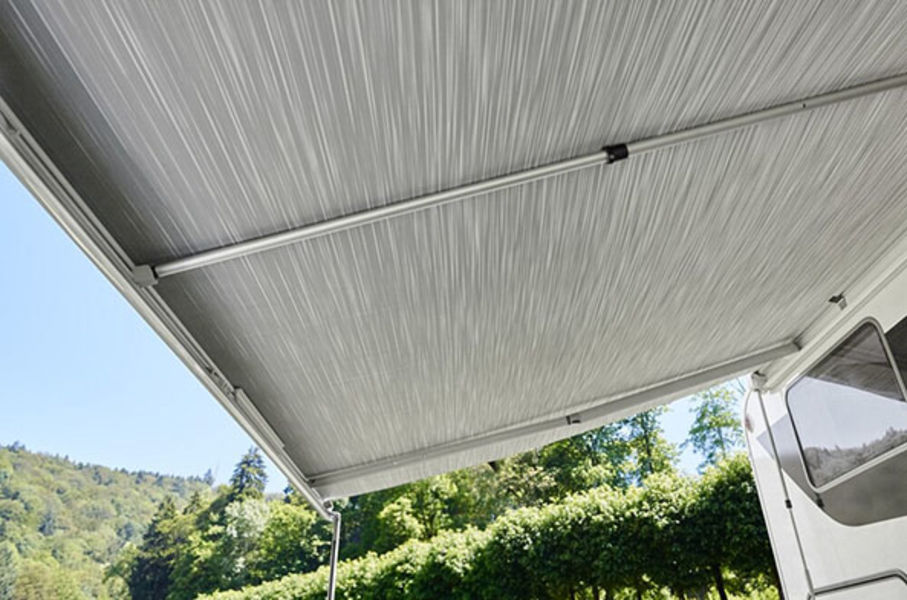 Awnings – from $1,726 Thule 4m*
(*price is indicative and includes the product, installation costs & GST. Price may vary depending on camper)
Shade. It's essential, really. Some overhead protection from the changeable Australian weather not only gives you extra room but it connects you with the outdoors. Sheltering under an awning with a mug of tea or your favourite beverage while the rain plays on the canopy is one of those delightful moments where you want to pinch yourself. Or simply having a place for hiding away from the heat makes all the difference when you've gone bush.
There are a couple of ways to go when it comes to choosing an awning. There's a canopy, which attaches permanently to the side of your motorhome or campervan at roof level. You can also turn your awning into a 'safari room', by adding a front and sides.
Canopy awnings wind out and very quickly, you're undercover. The option here (if you want to be the envy of your local campsite) is to upgrade to an electric awning that operates by the push of a button. In terms of motorhome fit-out supplies, this one has become very popular.
The other alternative is the drive away. This is a freestanding tent-like unit that sits next to your motorhome and allows you to leave it up while you head off for a quick trip into town for supplies or if you have guests join you.
Either way, having an awning is a big bonus. Whether you use it as a sleeping space, an outdoor dining room, for extra storage while you're onsite or just to keep the sun's rays at bay, it's a flexible and functional addition.
As with all KEA products, our rollout awnings for motorhomes and campervans are built tough to the highest standards and designed to last.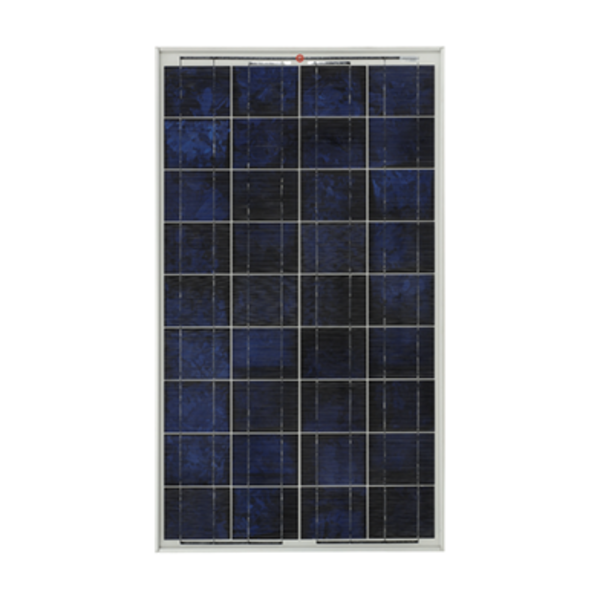 Solar Panels from $569*
(*price is indicative and includes the product, installation costs & GST. Price may vary depending on camper)
When you want to get off the grid and head for those deserted spots and out-of-the-way places that are in the camping legends guidebook, you'll either need a very long extension cord or some rooftop solar panels that have been designed specifically for campervans. Free camping, as it's often called, means that you are dependent on batteries to run any ancillary devices such as televisions, lights, phone chargers, all the essentials for your home-away-from-home.
So how does it work? Solar panels convert sunlight into electricity and the current is fed into a controller, which determines how much energy goes through the battery. This produces DC (Direct Current) power, which then needs to change into AC (Alternating Current) power via an inverter. There's plenty of science involved in the process and you want reliability for these types of systems. Fortunately, KEA has been actively involved in solar panels for motorhomes for many years, so we know our stuff.
Solar is free once you're set-up, it works whenever there's sunlight and even during winter. It's clean, noiseless, there's no waste or smell, it's environmentally friendly and extremely low maintenance. You can add more panels easily and it allows you to extend the life of your motorhome's battery. What's not to love?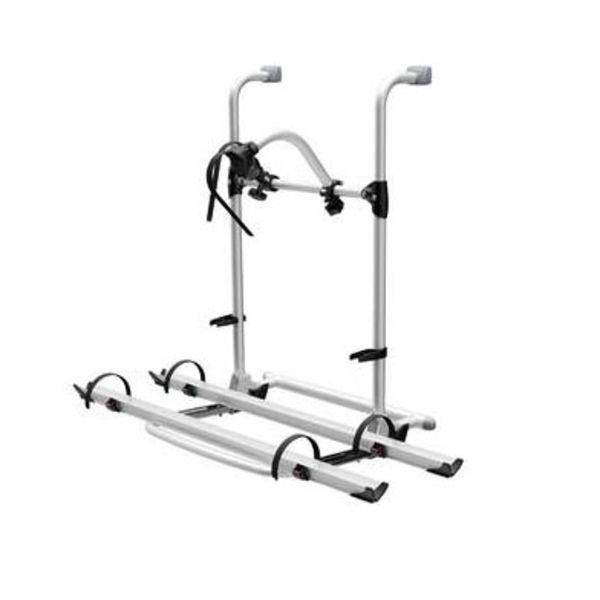 Bike Rack from $759*
(*price is indicative and includes the product, installation costs & GST. Price may vary depending on camper)
A bike rack is a great addition and gives you quick and easy access to local transport. Once you've settled in your chosen sport, it's inevitable you are missing that one thing you meant to bring. In fact, there's a good chance it's still sitting on the kitchen bench at home next to the note reminding you to bring it. But with a bike on the back, you can whizz down to the local shops and grab a replacement.
Then, there's the opportunity to explore all the trails and beach tracks around you by bike. Or you can get some exercise in. Bikes are fun and having one handy means that you are more likely to see things from a different perspective.
The right rack on your motorhome is a simple and cost-effective set-up and can be quickly added by your KEA dealer with a purpose-built factory option that will fit your existing bikes, whether they are road bikes, mountain bikes, kid's bikes or just your favourite old cruiser. As far as campervan add-ons go, you can't get much simpler than adding a bike rack.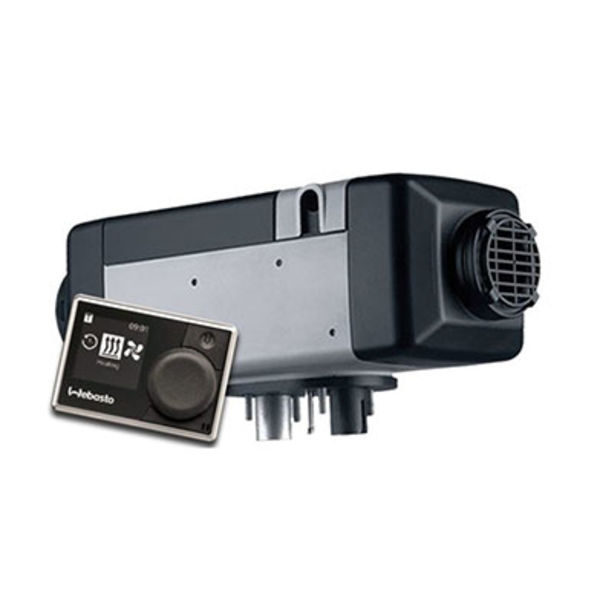 Diesel Heater from $2,180*
(*price is indicative and includes the product, installation costs & GST. Price may vary depending on camper)
Living in a motorhome in winter without good heating can be a challenge, to say the least. One option for warming up your campervan's interior is to use a diesel heater. Then, you can enjoy the frosty days outdoors and retreat into your warm and cosy living space for the evenings. It's not just winter, though. Spring and autumn nights can get pretty chilly when you're out on the land as well.
If you purchase a motorhome that runs on diesel, then a diesel heater is an ideal add-on. The heater can get the fuel it needs for heating directly from your vehicle's tank. With the added advantage of being able to fill up with diesel at most service stations.
Most diesel heaters use a heat exchanger to warm the air and then an auxiliary 12V fan to move it around. They are also very efficient and don't use a lot of fuel. Some models are even able to heat water as well.
The important thing is to use a diesel heater that has been specifically designed for motorhomes. This is where your KEA dealer can give you some honest advice. Our network of certified KEA dealers brings over thirty years of expertise and experience to help you find the right solution. And they're all motorhome enthusiasts, so they know what they're talking about.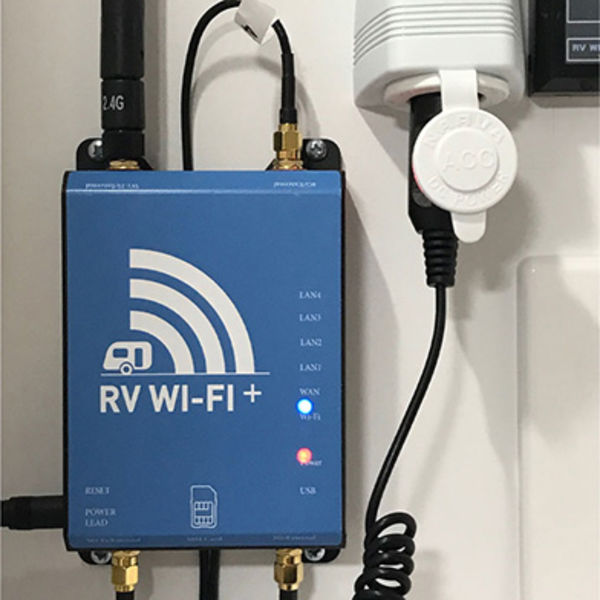 Wifi Routers from $600*
(*price is indicative and includes the product, installation costs & GST. Price may vary depending on camper)
Ok, so you've ticked off all the key items on your dream motorhome list. Comfortable bed, fridge, great storage space, heating and cooling, you've worked through the intricacies of installing a toilet and shower, you've even thought about swivel seats for your motorhome. What's left? Wifi, of course.
Staying connected to your social circle doesn't stop just because you've left town. These days, having an internet connection is part and parcel of modern life and there's no reason you can't enjoy it in your motorhome. You can still watch Netflix, post status updates and pics about your latest adventures, chat online and even do some of those work-related tasks if absolutely necessary.
Yes, you could use your mobile phone as a personal hotspot, but that can get expensive pretty quickly. Depending on where you're headed, there are a lot of other options that can provide affordable and reliable coverage when you're on the road.
RV Wi-Fi routers use Telstra 3G and 4G data prepaid plans or our latest release RV Wi-Fi+ enables you to choose your own provider to access the internet to give you the best range of price options available and you only pay for the time you're using the caravan.
The RV Wi-Fi router Software has been developed specifically for the Australian Recreational Vehicle community.
A quick chat with one of our KEA motorhome experts can help you determine what's right for you.
Tinted Windows from $859*
(*price is indicative and includes the product, installation costs & GST. Price may vary depending on camper)
Tinted windows not only for the aesthetic benefits to your campervan or motorhome, but window tinting also adds the benefit of a greater degree of privacy. Low transparency tinting can reduce the heat inside of your camper or motorhome up to 70% & a good quality tint can also block up to 90% of harmful UV rays. In the cases of an accident, the film can also prevent the glass from shattering.
That's our top RV enhancements and all of them are great additions to your motorhome. Best of all, you'll be getting great quality KEA-approved products that are supported by our Australia-wide dealer network and the advice comes from people who are genuine enthusiasts.
A Complete Transformation of KEA HiTop
A Complete Transformation of KEA River
For more information on what we offer or to discuss your requirements, call our friendly team today on (03) 8398 8848.